As most of you may know, I'm currently on my summer vacation. And well, since I live in the Philippines, summer is a big thing. Aside from the fact that we only have 2 seasons—wet and dry, the months of April and May means that classes are temporarily at halt and we can do whatever the hell we want under the summer sun! Summer usually gets people to go outside and spend most of the time anywhere there's water, like a beach or a waterfall. And usually a book in hand in places like these is a blissful way to spend a warm weather. I mean I may have spent most of my afternoons reading by the beach which is only like a 3-minute walk from my house, so you know.
Anyways, in honour with the current season of the Philippines, here's a post about the books that could possibly make your summer more interesting. So basically this is a combination of genres and does not necessarily have summer as the season in the story. Without further ado, let's go over it.
---
Everyday by David Levithan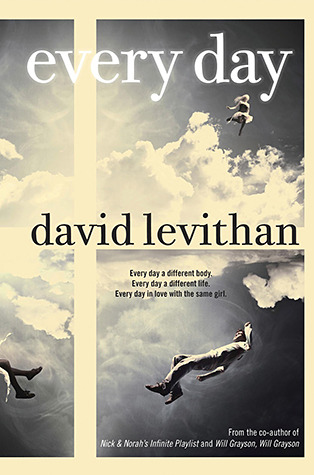 This is the first book I've read that's written by David Levithan and boy was it soooo good. I really can't talk about specifics here as I don't want to spoil you but it introduces you into some metaphysical stuff. This book is thought-provoking, poignant and hits you right in your soft spot. And it makes you go over the meaning of love, sexuality and life. Plus, it's not a dark or heavy read, I mean I read it in one sitting so it could be a perfect companion the next time you go exploring a waterfall. 😉
To All The Boys I've Loved Before & P.S. I Love You by Jenny Han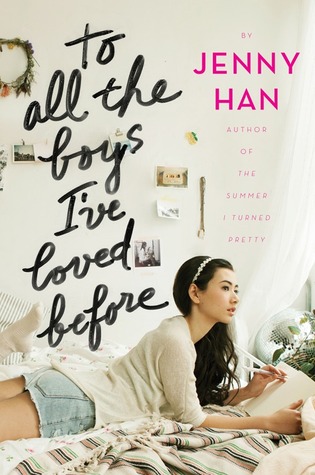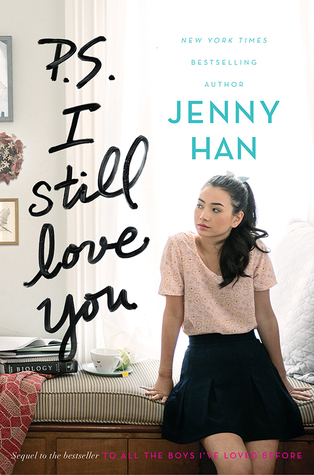 I guess most of you have read this duology. If not, well, these are YA romance novels about a girl named Lara Jean who has this secret thing of writing a letter to the boys she falls in love with but she has no intention of sending it of course. I mean that would be crazy right? Anyways, if you know me very well, it may shock you that I have read a genre of this kind but to be honest, I have loved it so much. Whilst reading it, I fell in love with boys as well. HAHA But really, these novels are funny and cute, yes, but it's also emotionally gripping and very insightful. I suggest you pick this up if you want some light reading.
The Hitchhiker's Guide to the Galaxy by Douglas Adams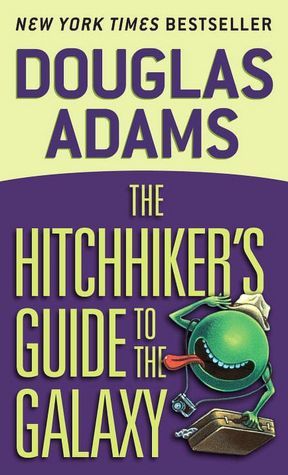 I believe that summer is expected to be fun. And what a way to have some fun by reading some hilarious book right? So this novel along with the rest of the series is ridiculously amazing! Plus, it is science fiction and it may not be the hard-core kind but trust me if you're looking for a mixture of both science fiction and humor this is the perfect book. I may have had a collection of odd stares from people whilst reading it in public but who cares, I had an epic fun time with this book.
Vicious by V.E. Schwab
This is a science fiction novel that talks about two bestfriends in college who are both wickedly brilliant in the science department. They are working on an extremely dangerous and totally out of this world research to prove something but things turned real bad and it severed their friendship. Gosh, this novel is written so fiercely and the premise is riveting. Plus, reading through the perspective of someone who isn't really a hero got me hooked. If you are looking for some action this summer, this sci-fi read would give you that.
The Raven Cycle by Maggie Stiefvater
This slideshow requires JavaScript.
I'm not done with the whole series actually, the final book, The Raven King, was just released this May and I still haven't got a copy of my own. I know, it is appalling. But, we should not focus on that. Now I started reading this book exactly the same month last year. I actually did a review on the first book, The Raven Boys and since then, I couldn't get these boys and Blue out of my system. It is an urban fantasy novel about four unforgivingly handsome boys who have deep dark secrets of their own, finding for a lost king. These boys are now drawn to a girl named Blue who lives with a family of psychics and ironically, she didn't have that gift. So together, they go into an adventure of finding this said king. One thing I specifically admire in this book is the writing style. Gosh Maggie Stiefvater could literally paint a picture with words. So if you're looking for some big reads this summer, this series could be of help. Also, it is set in a place where described as having an extremely warm weather.
Aristotle and Dante Discover the Secrets of the Universe by Benjamin Alire Saenz
Now this book! I am certain that words won't be enough to justify how beautiful this book is. But let me tell you a little something about it. So this book talks about a wonderful friendship between two boys, finding their identity, exploring their sexuality and accepting reality. The first time I read it, I just couldn't stop until I finished it. In my opinion, it is one of the important books that our society needs right now. It is insightful, inspirational and honestly beautiful. I really recommend this book to anyone.
Veronika Decides to Die by Paulo Coelho
If you know me, Paulo Coelho is one of my favourite authors. There is just something in his words that strikes me every time I read it. It makes me think about life, appreciate the little things and be grateful of what I have so I think basically his writings are insightful. And particularly this book, has so much to teach to its reader. So it talks about a woman who is blessed to have everything actually but then she feels that something is missing and somehow it'll forever stay missing. So one day, she decides to die by taking some pills but then she ended waking up in a mental hospital. There she found solace and a meaning of what life is. This book is one of those poignant and thought-provoking reads you'll ever have.
Anne of Green Gables by L.M. Montgomery
I'd say this book was a breath of fresh air. Reading it was like seeing life in a child's perspective and surprisingly it was insightful, simple as expected yet honest. This is a coming-of-age novel and I think I was particularly drawn to this book because it made me feel nostalgic about my childhood. About the once easy and carefree life I've had before everything seems to be so big and I started being sensitive. And I really think this one is good for a summer read because it is light, fun, insightful and all at once nostalgic.
Note: All book images are taken from Goodreads.
---
And those are just some of the books I'd recommend for this summer heat. I hope you have a fun time reading it. God bless and enjoy! ❤