In case you were wondering if I have succumbed to the dark side of the force and finally left blogging. The answer is NO. I am still here and the force awakens….
and I know that the geeky-ness is overflowing! HAHAHA
Anyways, how's it going? I'm on a semestral break and so YEY I can finally read and write and watch and SLEEP! and that is why I am here because I plan to read a couple of books before I get back to med school and I also need recommendations 🙂 To be honest, I haven't been reading FICTION lately because I got so engrossed with Guyton, Gray, Snell, Moore and Netter. If you are interested go check them out. They kept me awake every single night just like my fiction novels. 😉
So since I have a limited time here (break is over in two weeks time) I plan to read less than 5 books. So far I've got two books on my list:
The Universe Versus Alex Woods by Gavin Extence
If we know each other on Goodreads then you'll know that I have started reading this one since August or like forever (shame on me I know). But hey, I am a medical student HAHA. I got this book at a cheap price on a secondhand bookstore and I remember that I was so excited to read it but then Guyton and the gang happened so I gotta put it on hold.
The Ocean at the End of the Lane by Neil Gaiman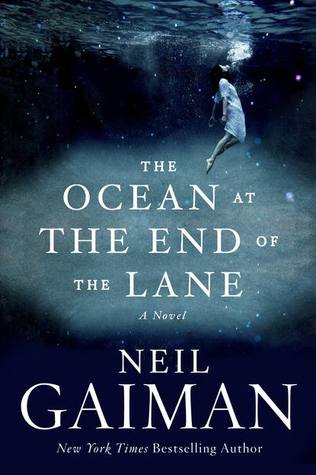 This was on my June TBR! imagine that! JUNE. WOW.
---
So yeah, those are the two books so far that I plan to read this semestral break.
Do you recommend any book that would fit perfectly on my tight schedule? Please comment it down below. I would appreciate it very very much.
Thank you. I hope you have a wonderful day wherever you are. :*