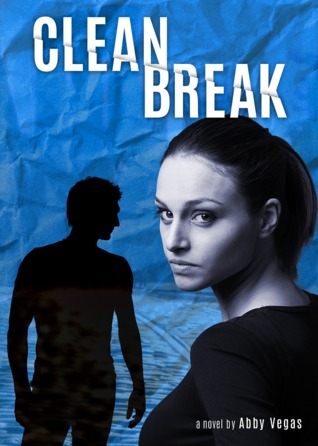 Author: Abby Vegas
Expected Publication: May 16th 2016
Genre: Chick Lit, New Adult Fiction, Crime novel
Synposis (via Goodreads):
Lane Haviland can't seem to catch a break. She's dead broke, barely functioning as an adult, and completely alone in New York City. Her so-called "apartment" is a six-by-nine cell in a Brooklyn basement. And her new boss hasn't ever met a personal or professional boundary she can't bulldoze through.

Still, Lane's determined to at least attempt to claw her way back to respectability. But she can't seem to get her mysterious handyman, Viktor, out of her apartment – or her headspace. Maybe that's a good thing: Viktor's easy on the eyes, and that deep-voiced Russian accent is beyond sexy. But as he and Lane grow closer, he can no longer hide his connections with a dangerous criminal underworld – where secrets can be deadly.
Note: I received this ARC from the author in exchange for an honest review.
Review:
Clean Break talks about a young woman fighting her way back into life. To be honest, the first few pages was hard to get into because it all sounded too cliché for me. But after spending nights with Lane Haviland and her adventures I realized that I'm already hooked. I guess it's the authenticity of the characters that got me engaged with the whole story. What I'm trying to say is that the author managed to give the truthfulness of how things actually happen in real life and how a person would naturally react to such things.
Now, that brings me to the characters in this story. First of course is our protagonist, Lane Haviland. Before everything went south, Lane had everything in her life-a wonderful family, money and love. But, it's not life if everything seems to go by your way right? So life happened.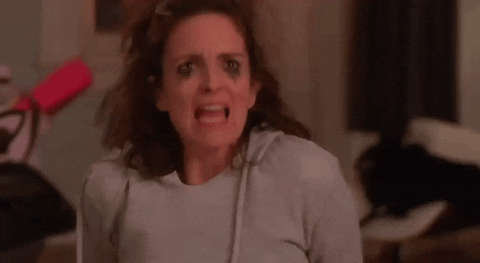 Now that part sounded cliche know, but hear me out. An accident happened to Lane's family that got her messed up real bad. But one thing I admire about her character is the urge in her to live even though grief claws its way back into her life. I personally enjoyed reading about her character because first: all her references (ex. Dolores Umbridge hem-hem) were about the things I love,
second: she can be so real, funny and logical if need be. I admire her growth and independence as a woman.
But of course, there should be a man. For those who know, romance genres are not really up my alley but I read some as long as it's not in its pure state. I can't handle them in the pure state.
Now this book, thankfully, is diluted. I was actually hooked with the budding romance between Lane Haviland and his Russian man Viktor. Why? Because again, it was just the right amount, there was mystery in it and it was carefully told.  And nope there is no love triangle in this one. THANK GOODNESS! Yes there is a third man, Detective Jarrett but I disliked him as much as Lane does so he really doesn't count. I have an extremely negative feeling towards the man.
Maybe again that is why I connect with Lane, she kinda thinks the way I do, with respect to the events in the story of course.
With regards to the writing and the plot, you'd be expecting secrets, mysteries and plot twists! Totally got the plot twist way ahead of schedule 😀 Anyways, this novel is an amalgam of genres to be honest. There is humor, a little action, mystery, a touch of romance if you'd ask and a walk through life. The life of Lane Haviland is surprisingly interesting, hilariously fascinating in some ways yet honest if need be.
So to my lovely readers, you should definitely check this out when it's out in the market! 🙂
My Rating:
---
Check author (Abby Vegas):
Twitter: AwkwardCeleb
Add book on: Goodreads