This is a weekly meme by The Broke and The Bookish wherein they post a Top Ten List for bloggers to answer. For this tuesday, it's about the books that you'd probably never read. This may result in opposing views that could lead into unwanted violent reactions so I suggest you keep a cup of ice cream beside you or a bar of chocolate. Just for safety purposes you know. Also, please don't get mad at me 😀 So without further ado, here is my list:
1. The House of Night Series by P.C. Cast and Kristin Cast
Okay I started reading this book  when I was around 14 years old maybe and as far as I can remember I think I liked Marked and Betrayed but then I don't know, I just lost interest in it. And I doubt I'll ever be interested again I mean I think I've outgrown it.
2. ALL OF NICHOLAS SPARKS' BOOKS
I've been saying this a couple times now, I'm not a huge fan of romance novels and I am certain that I wouldn't get as far as 20 pages from any of Nicholas Sparks' novels. And I mean c'mon all of his endings. Urgh! Yeah, I may have watched a couple of movies based on his books but nah! What I feel about the books equates what I feel about the movies.
3. Losing Hope by Colleen Hoover
Believe it or not I managed to read and finish Hopeless in just one sitting. I mean I  couldn't believe it but yeah I did. I'm not really sure if I liked Hopeless or not so I gave it a 3 out of 5 stars and I decided to leave it at that. So yeah, I'm not interested in picking this book and read all about Holder's perspective.
4. The Rosie Effect by Graeme Simsion
This is a sequel to the novel The Rosie Project which I actually did a brief review. Check it out here if you're interested 🙂 So anyway I liked The Rosie Project but not that much. In my opinion, it doesn't need a sequel but I don't know maybe someday I change my mind and pick up this book. But for now, it doesn't appeal to me in any way.
5. Love Letters To The Dead by Ava Dellaria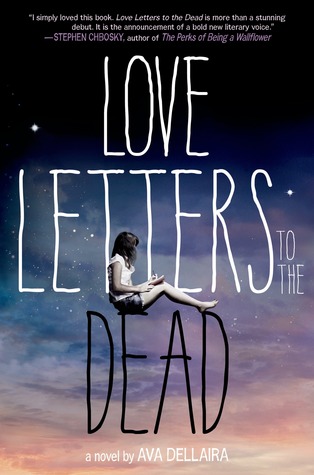 I actually tried to read this book earlier this year because that cover looks appealing and the title itself was intriguing. But then, after a few pages I got bored and a little annoyed maybe with the protagonist. It's an epistolary novel like The Perks of Being a Wallflower and so I couldn't help but feel like it wants to follow the same path but it just couldn't.  Sorry but this isn't the book for me. Maybe its because I couldn't find a connection with the character or I don't know really.
6. Uglies Series by Scott Westerfeld
The moment I heard about this series I told myself not to judge it. Okay, I may have judged it already but I couldn't help it. The premise seemed ridiculous to me that I'm not entirely convinced its the book for me. Again, maybe I'll change my mind about it but definitely not happening in the near future.
7. Casual Vacany by J.k. Rowling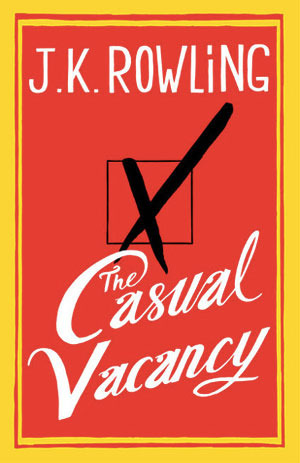 Let me get this straight! J.K. Rowling will always and forever be one of my favorite authors and this book can't change that. But to be honet book did not appeal to me really. I may have tried reading it but I didn't get past the 10th page maybe. It's just not the book for me that's all.
8. Nobody Is Ever Missing by Catherine Lacey
I thought I'd like this book. So I started perusing the first few pages and actually psyched myself to just get past the hundredth page because maybe I'll see why I thought I'd like it. But unfortunately that didn't happen. After a couple of pages I just got bored and that was the end of my "thoughts".
9. The Lover's Dictionary by David Levithan
That is a stunning book cover actually and the premise of this book made me curious enough to pick it up. But then after a few pages I really don't get it so yes this book isn't for me.
10. Summer Trilogy by Jenny Han
I'm not really sure if the trilogy is called "Summer". Anyway, before you guys react (because I know a lot of people and that includes my friends love this book) I tried reading this series. I love Jenny Han, I adore To All the Boys I've Loved Before and I'm anticipating the sequel P.S. I Still Love You, but this trilogy didn't appeal to me that much. I started reading the first book since my friend told me that after the first book the story becomes amazing. I tried but every time I do, Belly doesn't fail to annoy me so I took a pause and its been quite a while now. I don't know maybe someday, I'll just pick it up but for now my mind says that I'll probably never get to read it.
---
Okay, so those are the books that didn't quite appeal to me. This is just a probability but who knows, maybe I'll be in the mood for one of them someday. I hope one of your favorites isn't on this list but if it is PEACE OUT! 😀
What are the books on your list? I'd like to know so drop a link down below. And if you've read one of the books I've mentioned, I'd like to hear what you think about them. Maybe that could get me interested and start reading it. 😀
Have a great day ahead and God bless you!