Author: Christopher Slayton
Published on: March 8, 2015
Genre: Science Fiction
Synopsis (via Goodreads):
The highly effective team of genetically enhanced soldiers code-named Chaos Company has returned to the United States to be commended for their bravery. While on leave the team finds themselves at odds with the highly dangerous mercenary Liam King, who has been contracted to assassinate President Jennifer Grey. Chaos Company thwarts Liam's attack, but at the cost of their team leader's life.
With their leader killed the team looks to Corporal Desmond Striker to guide them in a hunt for Liam. During their hunt the team will find themselves in the cross-hairs of a private military company and have their abilities pushed to their limits. Before Chaos Company finally comes to blows with Liam they will discover that their greatest threat is a leader within their own country.
Note: I received a copy from the author in exchange for an honest review.
Review:
Chaos Company is the first book of the author. I'm ecstatic to have been considered to do a review on this book. So I owe it to him to write an honest review about it.
First with the writing. It was really action-packed! Trust me when I say that you don't get to have the luxury to sit back and relax.  The fighting scenes occur one after the other and it literally took my breath away.
However, there was just too much technical terms for the high-powered guns, armoured vehicles and the fight scene that kind of lost me along the way. I can't believe I'm saying this but I think this one is perfect to be adapted into a movie. The way it was written is already as good as a screenplay! And just one more thing though, there's still minor errors on the writing that scratched me bit.
Then we have the characters.  Chaos Company is actually the name of the group of genetically mutated soldiers. Definitely some squad goals OMG!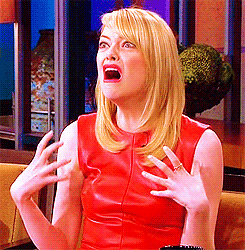 The team is being commanded by Lieutenant Tyler Young who I don't really have much to say HAHA. Then her sister Anna Young who has the capability to turn her skin into this dangerously sharp orange scales.  The way she reacted with what happened to Ty is expected but I admire how it's not the typical I'm-gonna-go-crazy-and-do-irrational-stuff-and-get-killed-in-the-process kind of way in seeking revenge.She saw what happened, she's gonna make the bad guy pay for it but she's gotta plan it so well so she gets the revenge she deserves! You don't get to mess with her.
Then there's a Cameron who's the biggest and strongest man in the team. Imagine the hulk! And then a Vincent Lockhart who has the capability to stick into anything like a lizard does to wall and can elicit electromagnetic pulse and shut down any electrical device within his range. It's like he's the king of all electricians! And we have the medic of the group, Kiyoko Hinori who can heal anything by her touch except a broken heart </3 HAHA no really her hands could heal you as much as it can kill you. Honestly, it's the dream to have miraculously healing hands for my chosen career. I could save thousands of lives. She's my hero in this squad. And of course, Desmond Striker! I don't know if you are familiar with Dragon Balls but Desmond has a hand cannon! 
His character had the most development I think. You know that moment you get when you guessed the plot twist before it was revealed in the story? Well I just had that moment and boy Desmond is the best freak there is! Then we have the villain, Liam King. I think I have felt all levels of annoyance and anger there is towards a fictional character. Boy, he is just so hard to kill.
And of course the plot! The premise of this novel is the one that enticed me into reading it. This novel fed the inner sci-fi geek within me. Medical breakthroughs? Genetically upgraded soldiers? Adrenaline-worthy fight scenes? Definitely my cup of tea!
Imagine The Expendables meets X-men! It all starts with a scientist formulating a serum capable of genetically transforming soldiers into the most bad-ass defenders of the country. Then there comes a threat to the highest official of the country and then baaaaam! Chaos begins! I really like how action-packed this novel is. But in my opinion, there was just a high level of focus on the fighting scenes and the technicality of it that it almost covered up the real story. Like maybe with regards to the creation of the serum, for me it was introduced lightly and then action begins already. Don't get me wrong, I did enjoy the fight scenes it's just that I was looking for more focus on the background of the problem before fighting scenes occur.
Rating:
---
Check Author at: Twitter
Add book on: Goodreads
Available at: Amazon
---
So there it is! I really did enjoy reading Chaos Company. I'd definitely recommend it especially if you love science fiction and hardcore fighting scenes.
Hope you are having a wonderful time today where ever you are and God bless! :*