15. First year of medical school is PURE EXCITEMENT!  
Oh, how pumped up you are to get started! 
14. BUT, there's the predicament of finding new friends.
You scan the room full of eager (nervous as hell) first year medical students. You try to evaluate who you're gonna sit with, because you have to look for that one person, the right person, whom yourself (the introvert that you are) is willing to spend an entire lunch with. 
Note: Only applicable if you have decided to enroll in a medical school where you don't know anybody even the lunch lady.
13. First time reading the syllabus and class schedule be like…
12. Meeting the doctors who are gonna guide you through the whole year is quite unnerving!
But guess what? They don't bite. Proven and tested! So chill. After one complete small group discussion for a case with your facilitator, you'll start thinking of them as your best friend! 
11. However, when the Mother of Dragons Doctors shows herself, stay low, keep calm, don't do anything stupid, follow instructions, obey the rules and voila! You'll get a smile and you'll live.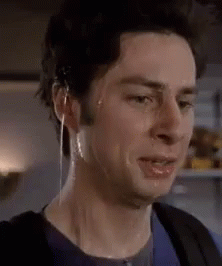 10. When it's already been a month and you're actually living the syllabus and class schedule.
9. That feeling you get when you first have a glimpse of your very own stethoscope and that moment when you get to use it to a patient, even though it's just simulated is beyond words!
8. Thinking about working on a cadaver is a realm of emotions!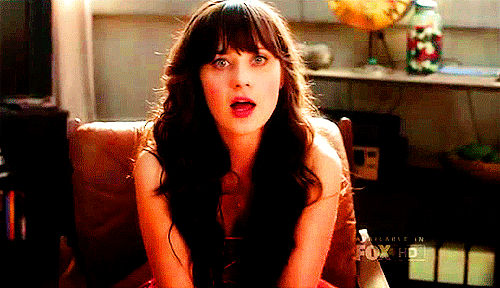 7. Eat up. Sleep when you can. Drink. Remember: NEVER FORGET TO HAVE SOME FUN WITH YOUR FRIENDS!
Celebrate the temporary end of your exams–pass or fail! Best advice ever. It works. It's legit. 
6. You will always have tons of reading material in your hands and books are gonna be piling up in your desk, still sometimes you can't find the determination to get things started. 
For the love of coconuts! Don't bug your medfriends about it. They've got the same workload as you do. So go outside, take a walk, grab an ice cream or a beer and sleep if you must. Determination will come crawling back to you once you get to relax your mind. Find your zen!
5. GROUP STUDY-OUTS? Works just right only if you don't know anybody in the group.
For me, my place works just fine. However, when lazy days and comfy bed tries to work its magic on me, I study out. But I think the most productive way is to do it your way. Stop listening to one advice after the other. What could make them fly could make you fall. Create your own timetable. Manage your readings independently. Highlight texts as colourful as you want. Just do find what works for you and stick to that!
4. There will be a day or DAYS that you'd start posting your personal drama on your social media accounts.
But hey, those comments from my friends made me smile. And sometimes, that's all you need. 
3. You'll often get 2A.M. life evaluations. That's normal. You will stare at the wall for what seemed like ages and it's still nothing. You'll talk to yourself once in a while. Still, that's normal. I guess. 
2. You'll cry. Hell, you're gonna breakdown! And that's ok.
You get to have tears after that failed exam. You're allowed to release your anger because of all those sleepless nights of reading Guyton, Netter and Gray and still it seemed like it's gone to waste. You can have one night of literal and figurative darkness. JUST DON'T WALLOW IN IT. I know you'll hear this often, I've been there but I tried to make reality hit me one more time. To tell me that I won't make it any better if I don't start by turning on the light. One good thing you get out of a failed exam is the sense of urgency and determination that could help you ace the next one. 
1. Then first year is over and you realize, you're just getting started!