Are you allergic to solitude or do you enjoy the company of silence?
A calm and silent day with a book in hand and a cup of tea is paradise! right? But you know, I am actually not single because I am currently in a relationship with a fictional character in the name of Mr. Darcy. Yeah, I'm with him AT THE MOMENT. 😀
OKAY! enough of that, here's the real thing. Do you enjoy STAND-ALONE novels? Are you into them? Well, then here is a roster of stand-alone novels that I loved and has spent hours locked up within its pages. This is in no particular order. Photos of book covers taken from goodreads. 
1. Eleanor & Park by Rainbow Rowell
Part of the summary taken from goodreads: Set over the course of one school year, this is the story of two star-crossed sixteen-year-olds—smart enough to know that first love almost never lasts, but brave and desperate enough to try.
This is the kind of book that leaves a mark on your mind, heart and soul. It is both sad and beautiful. I felt like I can relate to it in a way but I try not to. This book reached out to me and then I was emotionally attached to it. So it feels like everything actually happened to me.
2. Fangirl by Rainbow Rowell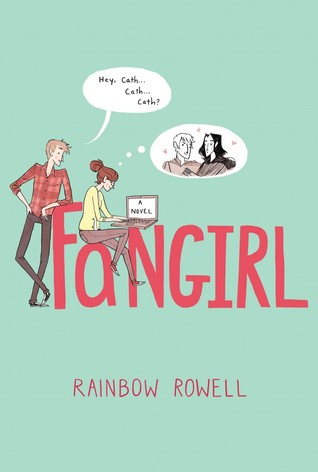 Yeah, I love Rainbow Rowell. Her books are somewhat relatable and this book is the perfect example. I mean come on! DONT TELL ME YOU ARE NOT A FANGIRL OR A FANBOY? I have been fangirling the moment I opened Harry Potter. And hey, the protagonist, Cath, writes fanfiction about a certain fantasy series about a magical world and a certain chosen wizard which is a lot like Harry Potter! She is a total fangirl, who stays indoors writing fanfiction and who is having a hard time to socially relate with new people as she enters college.
3. Looking for Alaska by John Green
If you've read my About section, then you know that John Green is one of my favorite authors, that I love him and his books particularly this one! I'm not gonna say anything more but here is a summary from goodreads.
Before. Miles "Pudge" Halter's whole existence has been one big nonevent, and his obsession with famous last words has only made him crave the "Great Perhaps" (François Rabelais, poet) even more. He heads off to the sometimes crazy, possibly unstable, and anything-but-boring world of Culver Creek Boarding School, and his life becomes the opposite of safe. Because down the hall is Alaska Young. The gorgeous, clever, funny, sexy, self-destructive, screwed-up, and utterly fascinating Alaska Young, who is an event unto herself. She pulls Pudge into her world, launches him into the Great Perhaps, and steals his heart.
After. Nothing is ever the same.
4. The Fault in Our Stars by John Green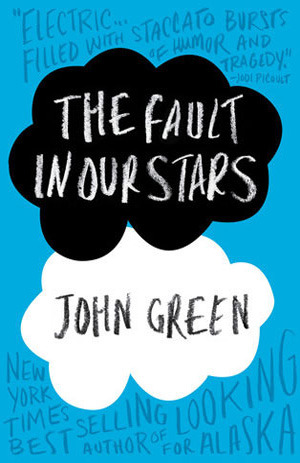 Yeah, the hype is way off the charts and I am not going to question that. It was made into a movie because yes it is a wonderful story. I even shed a few tears. :') It is all worth it! I think most if not everyone knows what this book is about either you've read it or watched it. For those who still haven't read this, it is time you do. So it is about a teenager, Hazel, who is terminally ill and attends this support group for cancer kids. Then she met Augustus and her world is about to change. It may sound like a typical cancer story BUT NO! it is quite different.
5. Perks of Being a Wallflower by Stephen Chbosky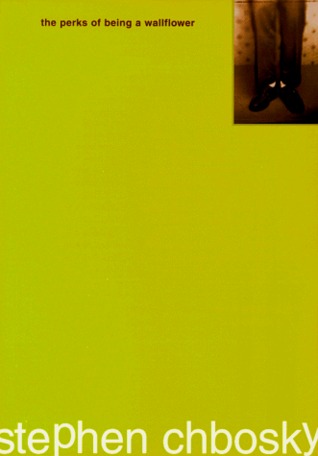 Again, it is one of my all-time favorite books and I even did a review on it! So yeah check it out and do not worry about the spoilers coz I'm actually good with the warnings in here. So anyway, this is a book full of insights and realizations. It talks about some serious subjects and at the same time it is fun too. So grab it and read it!
6. Aristotle and Dante Discover the Secrets of the Universe by Benjamin Alire Saenz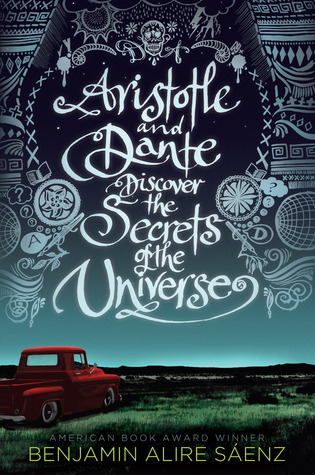 I did a review on this too! So, do i have to explain?? Basically, I am in love with this book and the characters and everything about it! It is sooooo beautiful. Just check out my review for further information. I may or may not have written something that might spoil you. I think I implicitly wrote it. So, here, it's about two lonesome boys, Aristotle and Dante who develops a different but a lifelong friendship. It is a story about life, family and love.
7. Pride and Prejudice by Jane Austen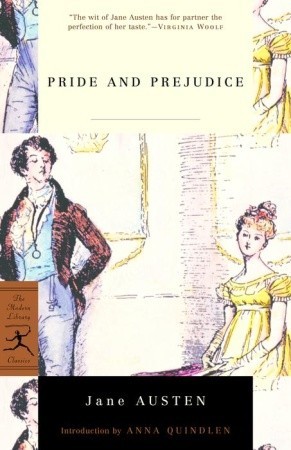 Did i just say that I am currently with Mr. Darcy? So yeah, of course this book makes it to the list and a whole other lists of things about books! It is a classic romantic-comedy novel that everyone will really enjoy. The humor of Miss Jane Austen is perfect! Her intelligent characters, the pace of the story and again Mr. Darcy ❤ ❤
8. The Shock of the Fall by Nathan Filer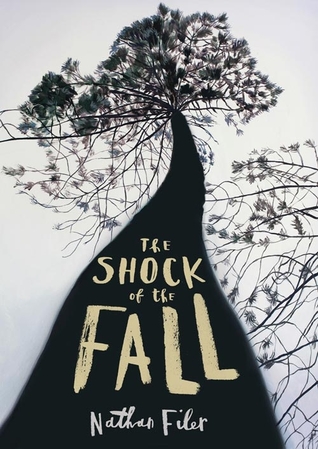 'I'll tell you what happened because it will be a good way to introduce my brother. His name's Simon. I think you're going to like him. I really do. But in a couple of pages he'll be dead. And he was never the same after that.'
If that synopsis did not make your hands tingle to finally grab a copy of this book and immerse hours of reading it then I do not know what else could! I've been stuck in this book's world for ages now and I am currently re-reading it AGAIN! I am also going to write a review on it (SPOILER FREE!) so yeah, check it out soon.
9. We Were Liars by E. Lockhart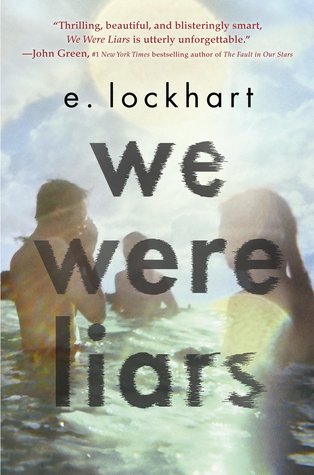 MY MIND WAS BLOWN INTO PIECES and I was picking those pieces up to become stable enough to traverse the path leading to the end of the story. Actually, if you read this book it is best that you do not know anything about it. Go for it BLIND and be brave to do so. TRUST ME!
10. The Catcher in the Rye by J.D. Salinger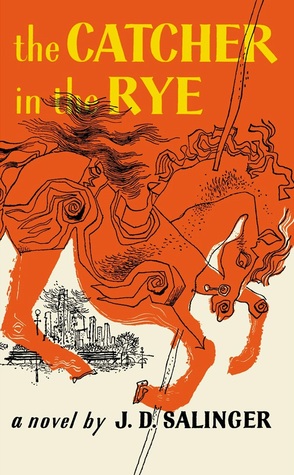 "If you really want to hear about it, the first thing you'll probably want to know is where I was born and what my lousy childhood was like, and how my parents were occupied and all before they had me, and all that David Copperfield kind of crap, but I don't feel like going into it, if you want to know the truth. In the first place, that stuff bores me, and in the second place, my parents would have about two hemorrhages apiece if I told anything pretty personal about them."
So I hope that gives you an idea about our protagonist here. Yes, this book is one of my favorites. I'm just into reading these kind of stuff and this sort of protagonists. Based on goodreads it belongs to the banned book lists. This book talks about the life of a teenager, the angst and the alienation.
11. The Alchemist by Paulo Coelho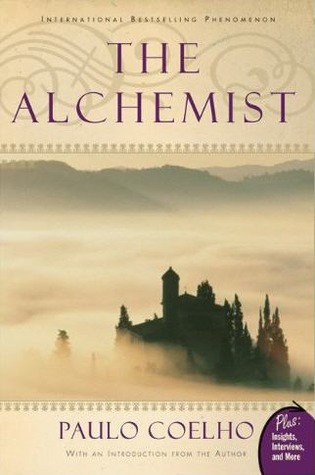 I adore Paulo Coelho so much. This was the first book I've read by him and it has been my source of inspiration. At times when I feel like in doubt if I can reach my dream, I turn to this book and say the words "when you want something, all the universe conspires in helping you to achieve it."  
12. The Girl With All the Gifts by M.R. Carey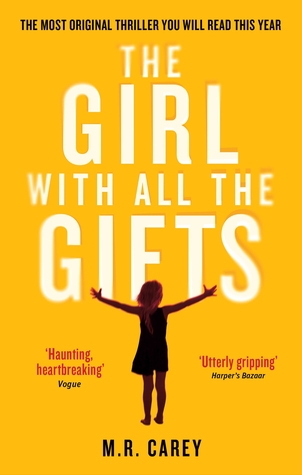 Okay, so when I was halfway through the book I was actually thinking that this book might end up in a trilogy or a series. This book was breathtaking, like literally!
Here:
Every morning, Melanie waits in her cell to be collected for class. When they come for her, Sergeant Parks keeps his gun pointing at her while two of his people strap her into the wheelchair. She thinks they don't like her. She jokes that she won't bite, but they don't laugh.
13. Fahrenheit 451 by Ray Bradbury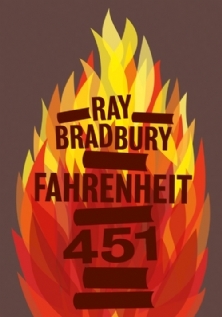 I think it's actually the first dystopian novel (I think, so correct me if I'm wrong, it's just based on what I've read anyway). But yeah it is cool and super-duper thought-provoking. It makes you ask the question "WHAT IF?"
Summary from goodreads:
Guy Montag is a fireman. His job is to burn books, which are forbidden, being the source of all discord and unhappiness. Even so, Montag is unhappy; there is discord in his marriage. Are books hidden in his house? The Mechanical Hound of the Fire Department, armed with a lethal hypodermic, escorted by helicopters, is ready to track down those dissidents who defy society to preserve and read books.
14. Ready Player One by Ernest Cline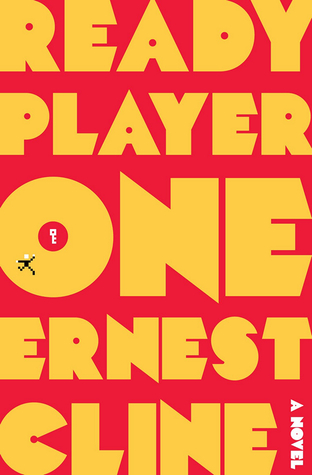 This is by far the coolest book I have ever read! Imagine this:
So its like 40 or 50 years from now, the world is already this damaged ugly place to live in but then a genius created a virtual utopia. By that I meant, that you can actually log in to a video game-like world and spend the rest of your day doing stuff you do today in that virtual place. You just basically sit somewhere in the real world, put on the visor, log in and then your avatar is in this virtual place. You study there, you work there, you join sports EVEN QUIDDITCH, and interact with other people too.
For gamers out there, you just have to grab this book. This is like your refuge, this is your world! But for those non-gamer out there, I think at some point of our lives we were into video games so yeah I am certain that you will enjoy and be amazed by this book to. because I was and I am still. GOSH THIS BOOK! I am geeking out I know, but guys just read it.
So that's it! I definitely recommend you guys these books and I'd love to know what your favorite stand-alone books are too. So if you'd like to recommend me some, feel free to comment it down below. Off you go, and enjoy these worlds! 😀